Fiorentina's Misfortunes – What's gone wrong?
Fiorentina's embarrassing 4-0 loss to Roma midweek exposed a plethora of concerns within Paulo Sousa's team.
The Portuguese coach's experiment of utilising Carlos Sanchez as a defender hit a major roadblock, with defensive options worryingly limited.
Meanwhile up front, despite significant time on the ball, their ability to create meaningful opportunities is lacking.
With just one win in their last four matches and sitting eighth in Serie A, the Viola look to be heading backwards on past season's results.
Can Sousa turn their fortunes around and steer his squad back on course? The guys at FIF TV discuss Fiorentina's latest misfortunes.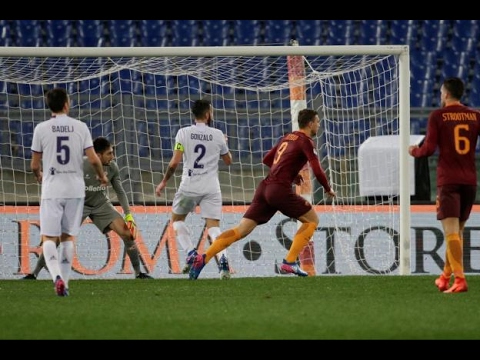 Forza Italian Football aims to provide you with as much up-to-date and insightful Serie A and Calcio content as we can whether it be videos on FIFtv, our weekly podcast, and written articles. However, we have a small favour to ask. Despite more people reading Forza Italian Football, advertising revenues are falling – as is the case in general among media outlets. So to help us on our journey to bring you top quality Italian football content we need YOUR support.

Become a Supporter of Forza Italian Football and make a contribution here